Welcome to the Utah EMP (Electromagnetic Pulse) Task Force on National Homeland Security! The Utah EMP Task Force is the state affiliate of the EMP Task Force on National Homeland Security which is an official Congressionally Advisory Board which was established by the Congressional EMP Caucus in a 2011 in order to act as a surrogate for the Congressional EMP Commission after it was decommissioned.
Please click on our Mission link and use our Educational Links to learn more about the EMP threat and what we can do to protect our nation and our citizens against it." Take a look at our Legislative Honor Roll to see if your U.S. Senator, Congressman and state legislator is on the list of those who have declared their support for EMP grid hardening legislation. If they are not, we encourage you to contact them about defending our state and nation against. Feel free to Contact Us if you are interested in having us speak or brief an elected leader, staff members, or civic groups regarding this existential threat.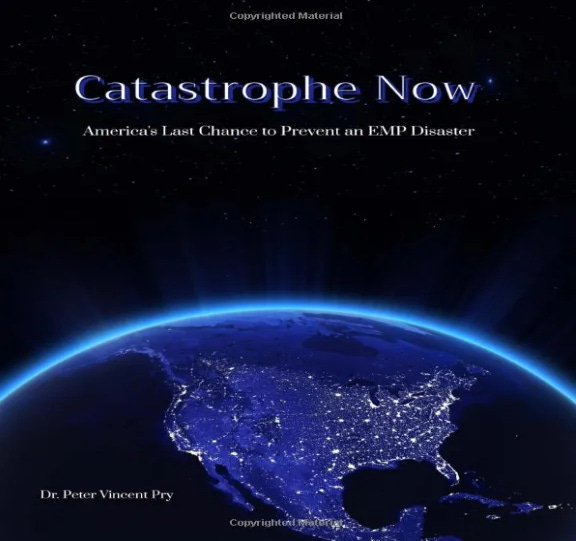 Report
Including highlights of my soon to be published new report "America in Danger-What U.S. Leaders Must do to Avert War with the Sino-Russian Alliance and Ensure our National Survival"
Read More »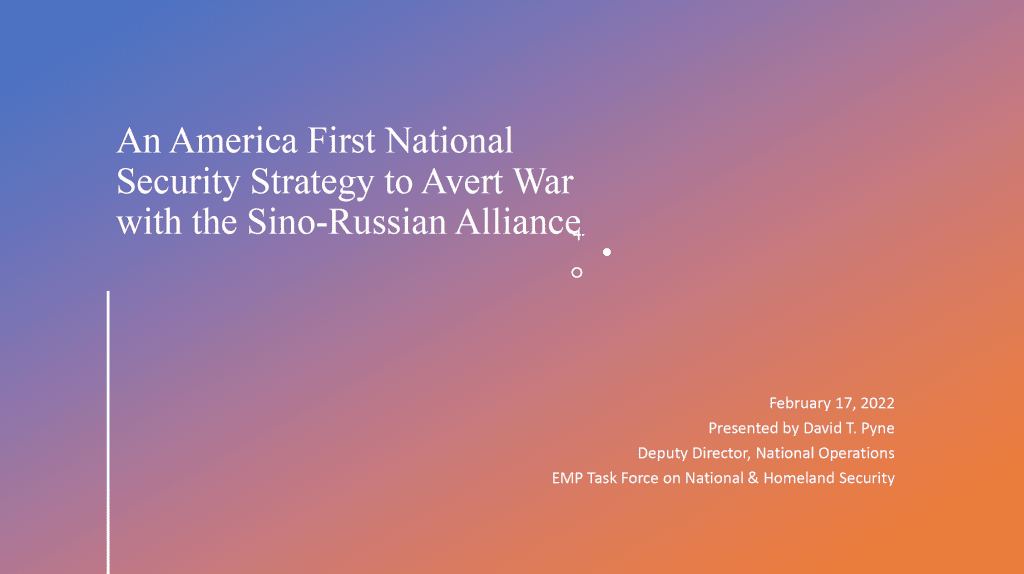 Report
Presented by Deputy Director, National Operations for the EMP Task Force on National & Homeland Security, learn what America can do to avoid war with Russia and China.
Read More »